Buy
Rent
Sell
Address, City, ZIP, and
More
Kathleen C. Worek
Associate
|

License# #0225179854
RE/MAX Gateway
4090B Lafayette Center Dr
Chantilly, VA 20151
Specialties
RELO, FIRST, LUX, NEW, HP
About Me
As a lifetime resident of the Northern Virginia area, I consider this community an excellent place to reside and would love to share with you my enthusiasm for the many neighborhoods that encompass it. My local expertise and extensive real estate experience will benefit you in selling your home or in the purchase of a new home. I pride myself on providing unparalleled service and look forward to developing a long-term relationship with you.
Featured Listings
$1,295,000
4 Beds
2 Baths
2,688 Sq Ft
Listing by RE/MAX Gateway, LLC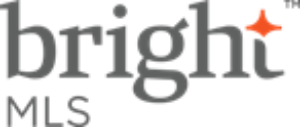 About us
The experience. The tools. The know-how. As your local full service RE/MAX® team, we make it our top priority to make the process of buying and selling a home as simple and as stress-free as possible. No one knows the area better than our trusted real estate professionals who live and work in our local communities. Please don't hesitate to contact us today!
Account Benefits
Create a RE/MAX® account and personalize your real estate experience. Receive real time property alerts, save your searches, favorite the listings you love, and connect with us directly through the account area.